As the administrator of a project, you are able to invite and remove people from the project. You can also control who is able to see and update traps.
Inviting new members
Trap.NZ doesn't allow you to add someone directly to a project. Instead, you invite someone to join.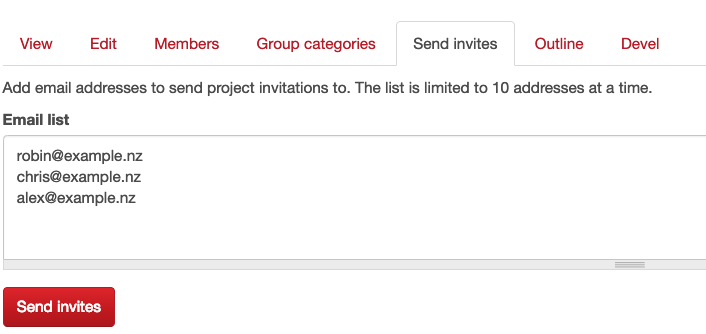 The invitee will receive an email with a link with an invitation to join your project. Clicking on the link will automatically create a Trap.NZ account (if required) and add them to your project.
Adding somebody who has requested to join your project
A member can request to join any publically listed project via the find projects page. The administrator will receive an email notifying them that somebody has requested to join their project.
Removing members
Changing member permissions
Initially, new members can only see and update traps which they have added. If you would like to give a member broader permissions you have three options.